Jennifer Novak-Leonard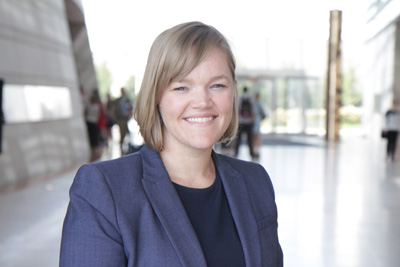 Jennifer Novak-Leonard,PhD, is Research Associate Professor and Research Director of the Arts Impact Initiative in the College of Fine and Applied Arts. Her work focuses on the social roles of arts, artists, and creativity; how they impact people and communities; and implications for policy and practice. She specializes in the development and use of novel measurement systems to understand cultural participation and the personal and public values derived from these experiences to inform multiple domains of public and social policy. Her research examines racial, ethnic, and socio-economic inequities in outcomes and opportunities for arts, artists, and movements toward cultural democracy.
Novak-Leonard has also led numerous applied research efforts, including those funded by the National Endowment for the Arts; The James Irvine Foundation; the American Academy of Arts & Sciences; and the Doris Duke Charitable Foundation, among others. Recently, she led the redesign of the National Endowment for the Arts' 2017 Survey of Public Participation in the Arts. Her scholarly publications span research on the public perceptions of artists; public funding; arts as a means of immigrant integration; and measuring the intrinsic impacts of arts experiences. From 2016-2020, Novak-Leonard was the Principal Investigator of one of the four inaugural National Endowment for the Arts' Research Labs. She serves as the Board Vice President and Research Director for the Strategic National Arts Alumni Project (SNAAP) and on the editorial advisory boards of Cultural Trends, Artivate: A Journal of Entrepreneurship in the Arts, and The Journal of Arts Management, Law and Society.
Prior to joining the University of Illinois, Novak-Leonard served as a director of graduate study at Northwestern University. She has served as the Associate Director of the Curb Center for Art, Enterprise, and Public Policy at Vanderbilt University, and has held appointments at the National Opinion Research Center (NORC) and the Cultural Policy Center at the University of Chicago. Previously, Jennifer was a Senior Consultant at WolfBrown. She received a PhD in Policy Analysis from the RAND Graduate School.
https://urban.illinois.edu/people/profiles/jennifer-novak-leonard/